Babies and Toys Logical Reasoning Game Objectives
Find the path that leads to the toy the baby wants.
To do this, your kid just have to have fun with the 100 coded-paths available in this pack.
Indeed, each coded-path consists of a path to be decoded.
Objectives:
Develop critical thinking
Solve a single solution problem
Recognize and name different shapes;
Follow an instruction to solve a problem
Decode a path by identifying the shapes that compose it
---
Babies and Toys Logical Reasoning Game instruction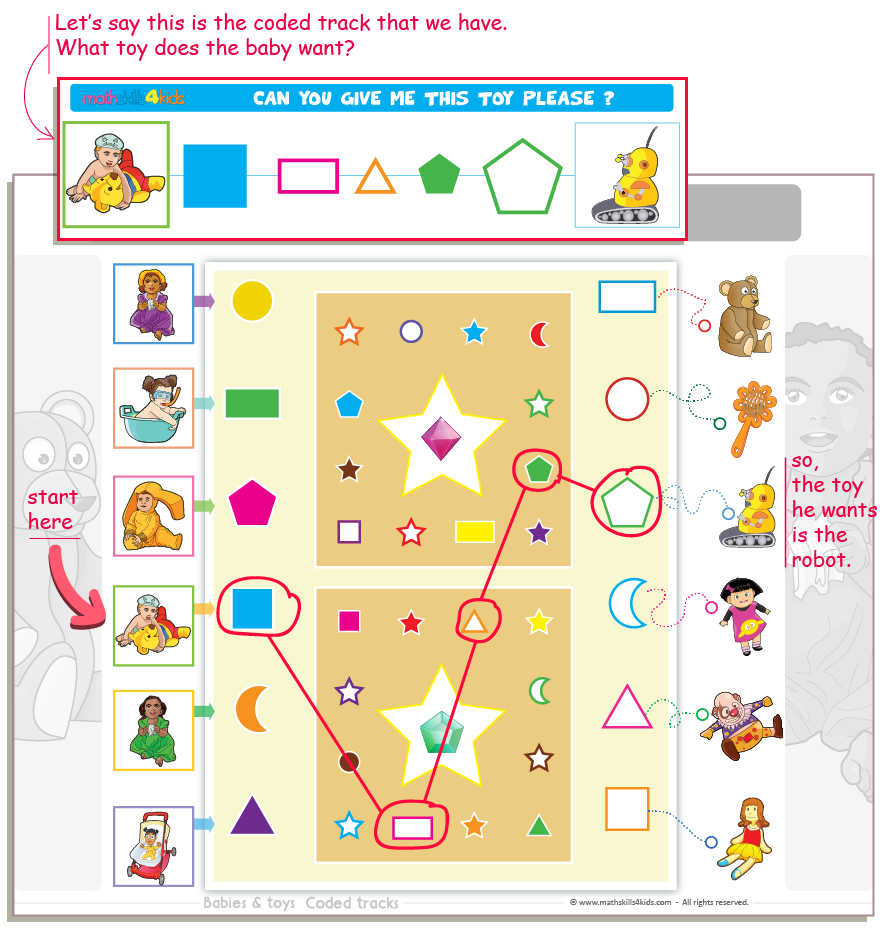 In order to fully benefit from this game, cover it with a plastic on which the lines can be made with an erasable marker.
---