Pizza Chef's Recipe Game Objectives
Learn to count up to 20 and more
Understand 1-20 number to quantities matching
Associate numbers with daily activities
---
Pizza Chef's Recipe Game – Ingredients Mixing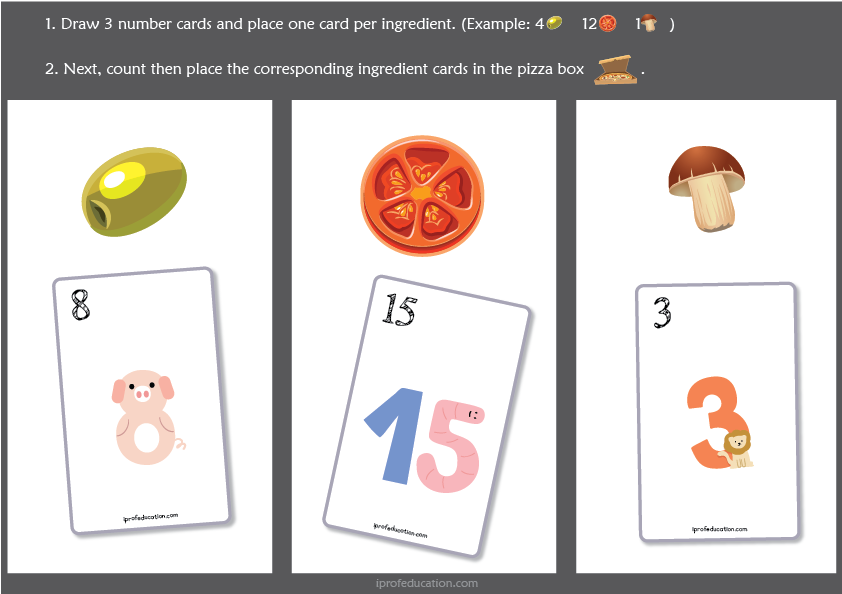 Progressively draw the cards and place it in the ingredients-tray.
As we can see on the image, we have 8 olives, 15 tomato slices and 3 mushrooms.
Next, count each ingredient cards accordingly to the quantities and put them in the pizza-box to make your pizza.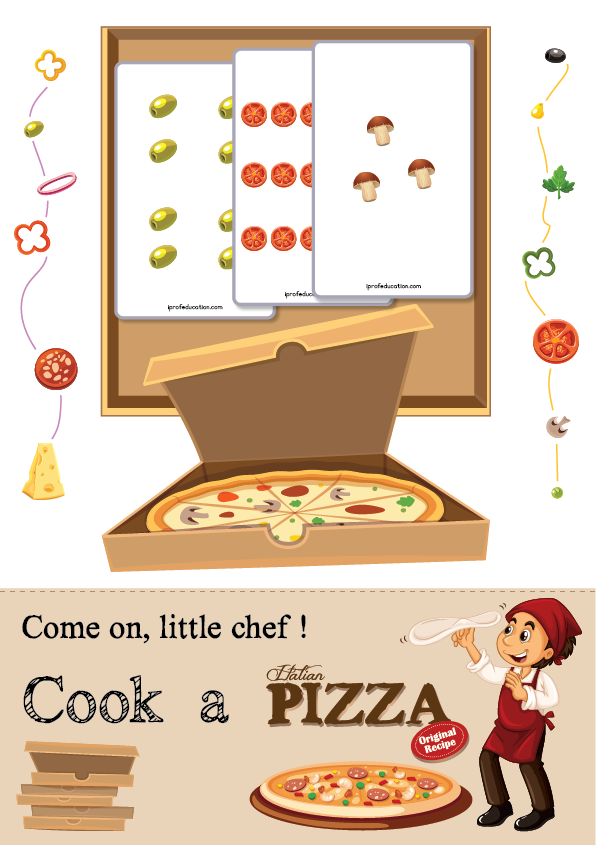 Another way to find the quantities of ingredients to cook is by using the dice.
By throwing the 3 dice, we find the quantities that go into the pizza box.
---